WE BELIEVE WE SHOULD STRIVE TO MINIMIZE HARM TO OTHER SENTIENT BEINGS, THE ENVIRONMENT, AND OUR HEALTH.
WE'VE CONCLUDED THAT LIVING A PLASTIC FREE LIFESTYLE IS ALIGNED WITH THIS VALUE.
HERE ARE A FEW FACTS THAT LED US TO DRAW THIS CONCLUSION:
PLASTIC WASTE KILLS UP TO 1 MILLION SEA BIRDS AND 100,000 SEA MAMMALS, MARINE TURTLES, AND COUNTLESS FISH EACH YEAR. PLASTIC REMAINS IN OUR ECOSYSTEM FOR YEARS, HARMING THOUSANDS OF SEA CREATURES EVERY DAY (1).
SCIENTISTS HAVE DOCUMENTED 700 MARINE SPECIES AFFECTED BY OCEAN PLASTIC (2).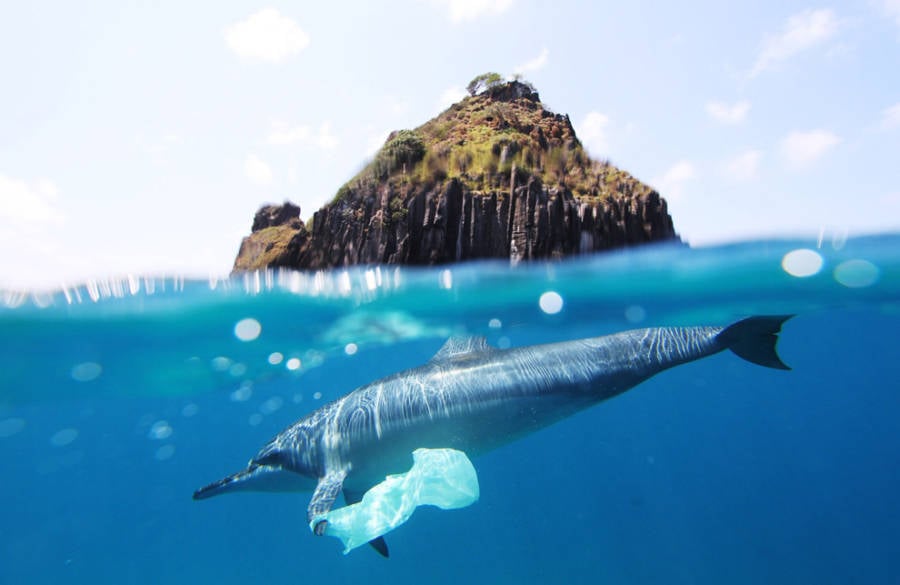 UP TO 9 OF 10 SEABIRDS, 1 IN 3 SEA TURTLES, AND MORE THAN HALF OF WHALE AND DOLPHIN SPECIES HAVE INGESTED PLASTIC (3).
ACCORDING TO SOME ESTIMATES — DUE TO THE RATE AT WHICH WE ARE DUMPING SINGLE-USE PLASTIC BOTTLES, BAGS, AND CUPS — THE OCEANS IN 2050 WILL CARRY MORE PLASTIC MASS THAN FISH, AND AN ESTIMATED 99% OF SEABIRDS WILL HAVE INGESTED PLASTIC (4).
BURIED BENEATH THE TENS OF THOUSANDS OF LANDFILLS ACROSS THE GLOBE, THE LEACHING OF TOXIC CHEMICALS FROM PLASTIC PRODUCTS IS SEEPING INTO GROUNDWATER AND FLOWING DOWNSTREAM INTO LAKES AND RIVERS.
AND CHEMICALS LEACHED BY PLASTICS ARE IN THE BLOOD AND TISSUE OF NEARLY ALL HUMANS. EXPOSURE TO THEM IS LINKED TO CANCERS, BIRTH DEFECTS, IMPAIRED IMMUNITY, ENDOCRINE DISRUPTION AND OTHER AILMENTS (5).
PLANKTON SPECIES ARE INGESTING MICRO-PLASTICS. AS THEY CONSTITUTE THE VERY FOUNDATION OF THE MARINE FOOD WEB, ANY THREAT TO THEM CAN HAVE SERIOUS AND FAR-REACHING EFFECTS IN THE WORLD'S OCEANS (6).